We Offer Roof Cleaning To Safely & Thoroughly Wash Your Rooftop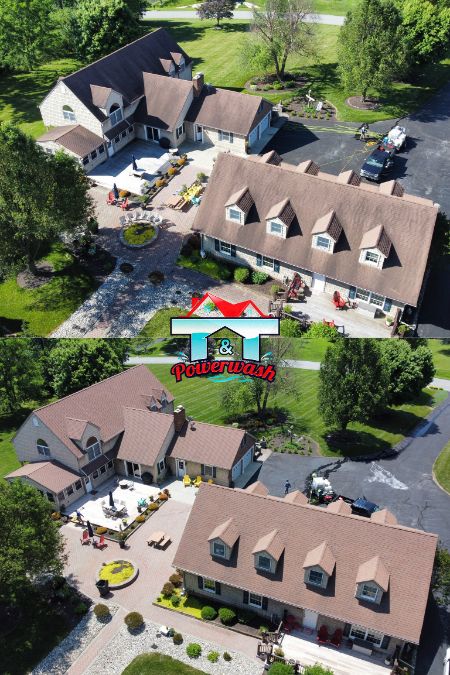 If you're a Middletown homeowner in need of a good roof cleaning service, then have no fear, because T&T Powerwash is taking on new clients!
For years, we've been Middletown's preferred pressure washing service, handling a wide variety of tasks, such as full house washing, driveway washing, deck cleaning, and much more. However, on this page, we specifically want to talk about our roof cleaning package.
The roof of your home can accumulate all kinds of nasty grime over time. You'll find such things as mud, mold, mildew, moss, algae, and other unwanted guests. If you don't take care of them sooner rather than later, they can actually eat away at the structural integrity of your roof! We all know how expensive it can be trying to repair or replace a roof, which is why we implore you to take advantage of our roof cleaning service.
You may be tempted to try cleaning your own roof, but this is discouraged! If you don't know what you're doing and you don't have the right equipment, you can get seriously injured. Thankfully, you can let us handle your roof cleaning for you, so you can sit back and relax and allow us to take care of the dirty work.
If for any reason you're unhappy with our roof cleaning service, we ask that you let us know as soon as possible. That way, we can get to work on providing a quick and effective solution. We won't consider our work done until we know you're satisfied.
How We Use Soft Washing For Roof Cleaning
Regular pressure washing tactics are great for a variety of surfaces, such as concrete, wood, metal, and more. However, when it comes to roof cleaning, you need a gentler approach. That's where soft washing comes in.
Soft washing, also sometimes known as no-pressure or low-pressure washing, involves turning down the pressure on our equipment, which is capable of eradicating grime and gunk from more delicate areas, such as vinyl siding, shingles, and glass. With our soft washing techniques, we can safely clean the mildew and muck off your roof without harming the surface underneath.
If you're interested in finding out more about roof cleaning for your Middletown home, then call T&T Powerwash today. We'll do everything that we can to ensure we deliver the best possible pressure washing in Middletown.
Latest Roof Cleaning Projects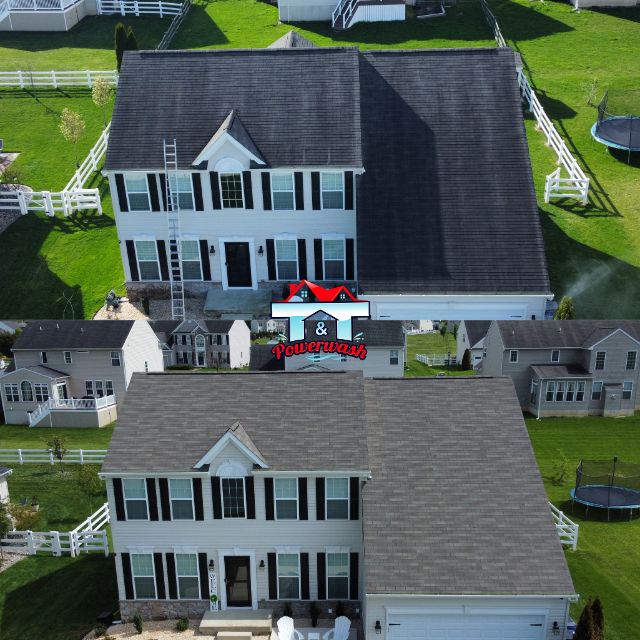 Roof Cleaning in Smyrna, DE
This customer was hoping to have there roof look new, without replacing it. They reached out to find out how our roof cleaning process worked. We gave them a quote within minutes and were out within […]
See Project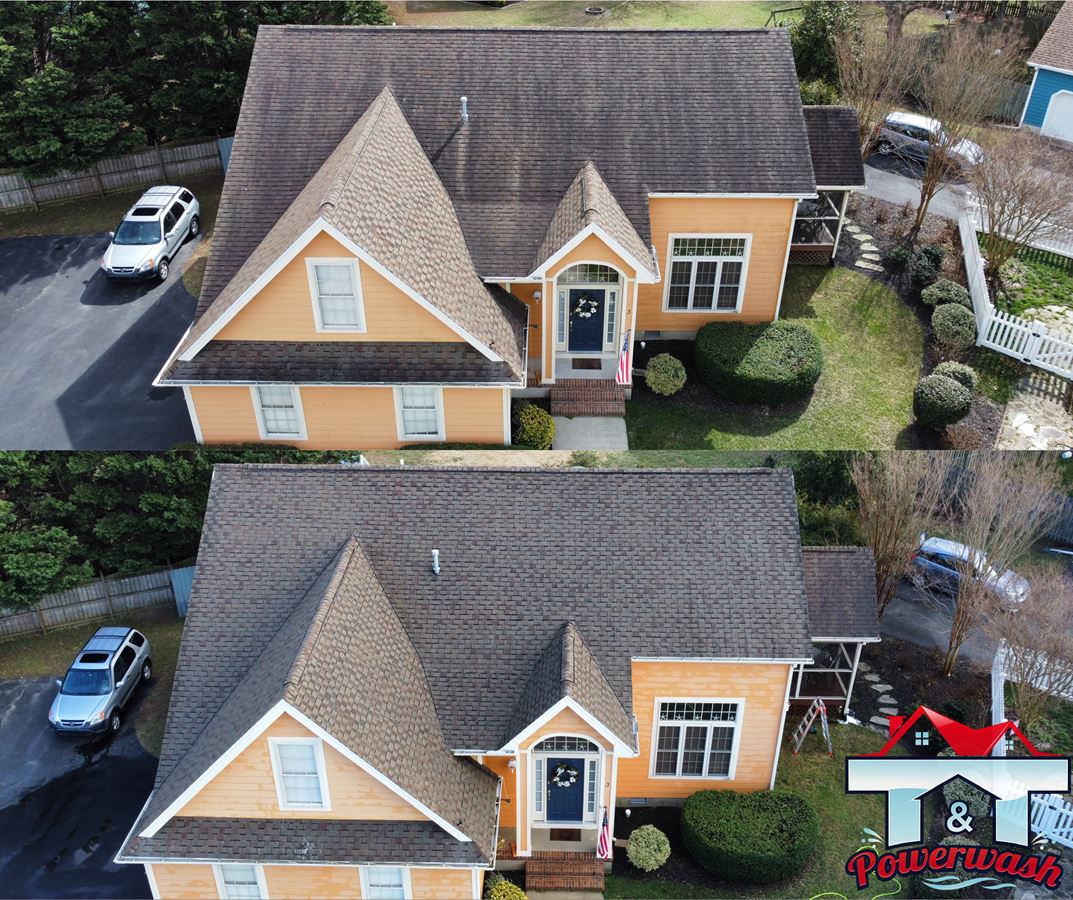 Roof Cleaning in Lewes, DE
This customer found us on Facebook and reached out for a good roof cleaning! We knew the second we arrived he had some experience in this industry in the past, especially after he identified a lot of […]
See Project
Roof Cleaning Image Gallery
Articles & Tips
Leave Your Roof Cleaning To The Pros!

Your roof is the first line of defense your home has against the elements, and as such, it requires a bit of care from time to time to ensure it's able to continue doing its job properly. Having your […]

The Benefits Of Softwashing

It's no secret that soft washing is one of the fastest and easiest ways to help your home or business look and function like new again. At T&T Powerwash, we can help your Middletown buildings look ne […]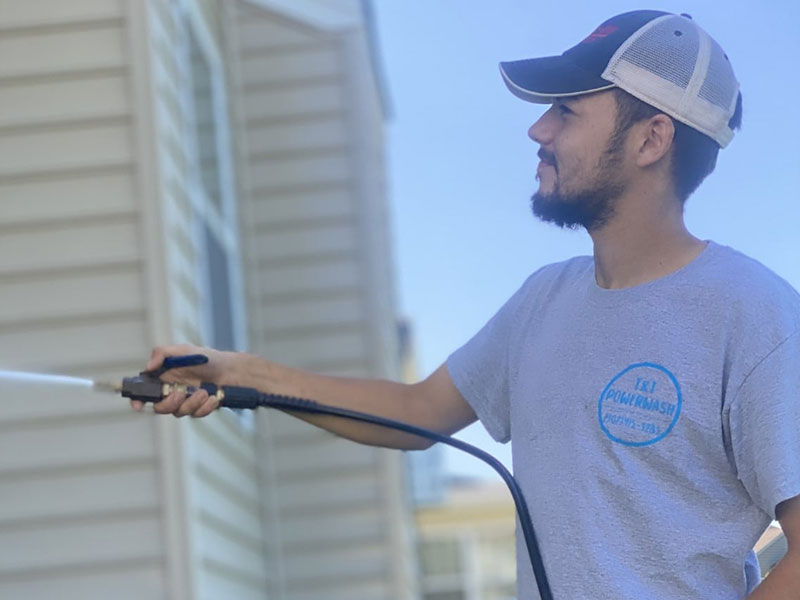 Get A Free Quote Today From A Middletown Pressure Washing Company!