Wilmington's Top-Notch Pressure Washing Services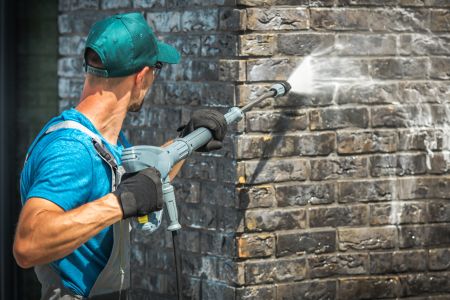 If it's been over a year (or maybe even many years) since your last pressure washing service, you might notice that your Wilmington property is a little grimey on the outside. Don't panic! Our professional team of experts at T&T Powerwash is here to help.
There's no doubt that Wilmington is a special place with beautiful natural surroundings and friendly people, and T&T Powerwash is proud to serve the area with professional pressure washing, house washing, and roof cleaning affordably priced for the residents and business owners of Wilmington.
Wilmington has the kind of history, culture, and beauty that deserves pressure washing TLC only T&T Powerwash can provide.
Why You Need Professional Roof Cleaning For Your Wilmington Home
At T&T Powerwash, we offer the best roof washing services in Wilmington! From the delicate roofs of historic structures to standard asphalt shingles, our pressure washing experts are skilled in soft washing techniques that will make your roof look brand new and protect it from damaging organisms without causing collateral damage common in amateur roof cleaning projects.
Just like our house washing services, our soft washing pressure system works to dissolve algae and other residues that have built up on your roof over time. Our soft wash cleaning solutions will seep into the pits and pores of a home's roof, working their way along the undersides of roofing tiles and shingles and around flashing and other roof materials to give your home a thorough soft-washing that will remove all heavy buildup. With T&T Powerwash, you can count on efficient, effective, and safe soft-washing to keep your roof clean and intact for years to come!
Wilmington's Pressure Washing Pros Earn Your Trust With Each Project
It's plain to us that any service industry should focus on service, and to us, that means we'll not only provide amazing pressure washing and soft wash house washing results reliably, thoroughly, and safely, but also deliver a level of personalized, friendly service that is the best of any service industry.
Our mission is your complete satisfaction and the earning of your trust so that you'll consider us first for your next exterior cleaning project in Wilmington and refer us to your family members, friends, and neighbors.
Reviews & Testimonials on T&T Powerwash in Wilmington, DE
There are currently no reviews or testimonials, check back soon!
Articles & Tips
Leave Your Roof Cleaning To The Pros!

Your roof is the first line of defense your home has against the elements, and as such, it requires a bit of care from time to time to ensure it's able to continue doing its job properly. Having your […]

The Benefits Of Softwashing

It's no secret that soft washing is one of the fastest and easiest ways to help your home or business look and function like new again. At T&T Powerwash, we can help your Middletown buildings look ne […]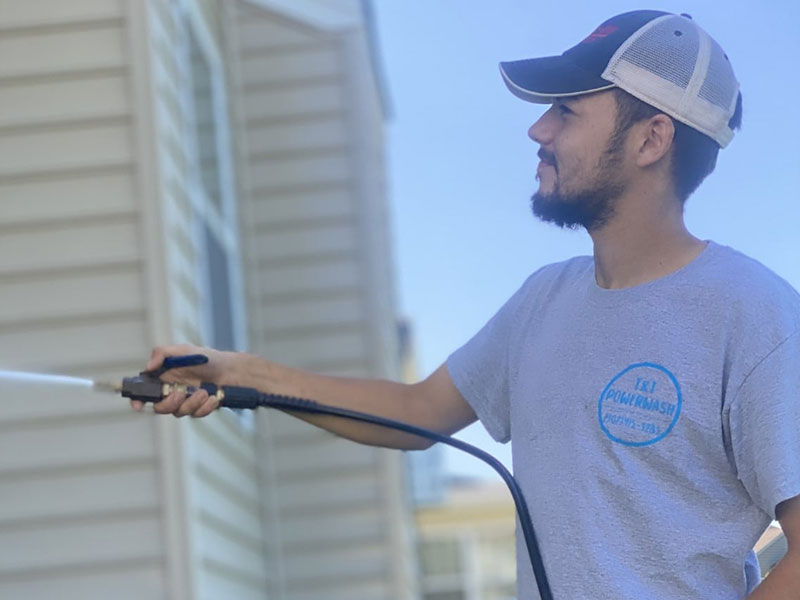 Get A Free Quote Today From A Middletown Pressure Washing Company!