Deck Cleaning To Maintain A Beautiful Outdoor Living Space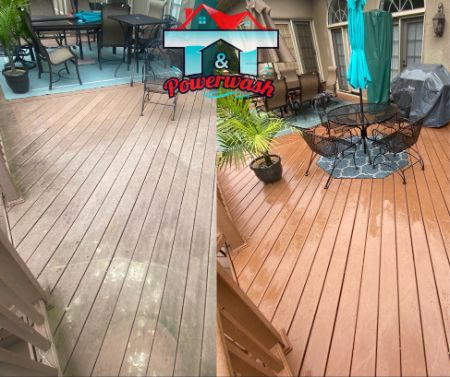 Contact T&T Powerwash if you're looking for a local deck cleaning specialist in the Middletown area. Our pressure washing experts offer free estimates to local homeowners throughout Middletown who need deck cleaning and other concrete cleaning services.
Our professionals are skilled and trained to work on all types of decking materials. Our deck cleaning methods won't cause damage to wood, vinyl, or composite decking materials. It also won't harm the surrounding landscape. Contact us today for more information or to schedule your appointment for pressure washing in Middletown.
Professional Deck Cleaning For Your Middletown Residence
All types of materials are used to build decks. People with sloped land often need a deck in the front or backyard area and often choose wood or composite for the decking. Those with above-ground or in-ground pools may also need a deck to access the pool or hot tub area.
The surface is going to need to be treated gently during the deck cleaning, regardless of what materials were used to construct the deck. Chemicals and many detergents may be able to remove slippery algae from your deck surfaces, but they're just not worth using unless they're eco-friendly.
Being environmentally conscious is imperative for all exterior cleaning, especially when working on areas around a swimming pool or other water sources. Algae is a common problem in Middletown, and it can make cleaning the area even harder. It's a lot of work to get rid of it, no matter what cleaning methods you try to use. Unless you get the job professionally done, it's going to take a lot of effort to remove the stubborn algae, mold, or mildew. Then, after several weeks, you'll start seeing the fungi grow back.
Instead of risking damage to the deck or environment, why not contact T&T Powerwash to help you with your composite & wood deck washing or fence washing solutions? We know just how to get the surface clean with an eco-friendly cleaning solution, which is very useful in removing algae and preventing it from growing back for several months.
We provide competitive deck cleaning estimates to homeowners throughout Middletown as well as other communities nearby, so give us a call today!
Deck Cleaning Image Gallery
Articles & Tips
Leave Your Roof Cleaning To The Pros!

Your roof is the first line of defense your home has against the elements, and as such, it requires a bit of care from time to time to ensure it's able to continue doing its job properly. Having your […]

The Benefits Of Softwashing

It's no secret that soft washing is one of the fastest and easiest ways to help your home or business look and function like new again. At T&T Powerwash, we can help your Middletown buildings look ne […]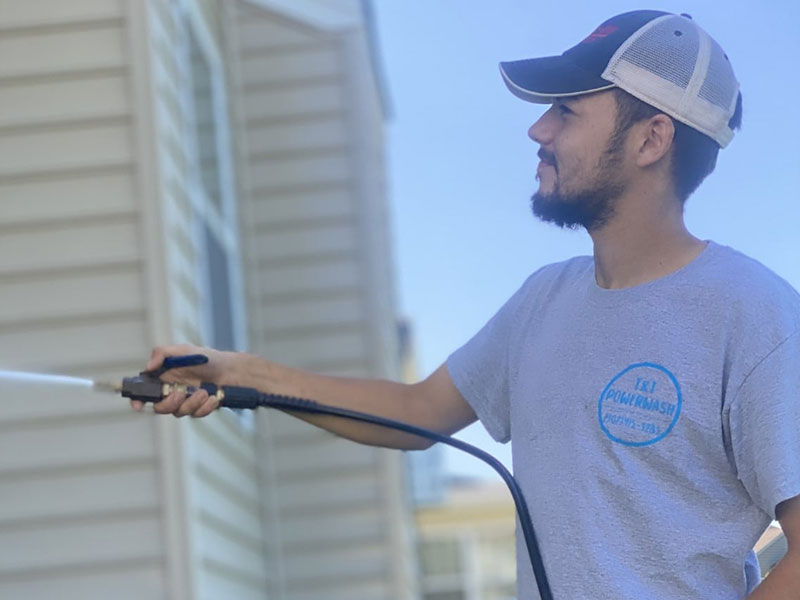 Get A Free Quote Today From A Middletown Pressure Washing Company!