Odessa's Leading Pressure Washing Services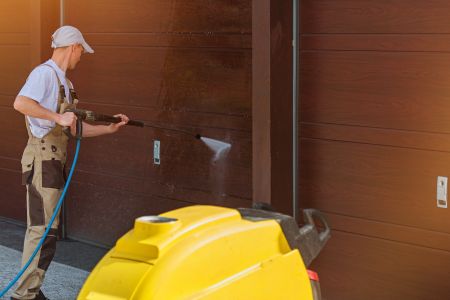 Homeowners in Odessa depend on T&T Powerwash to continue to deliver optimal results from our pressure washing services. Exterior cleaning is an essential part of home improvement and maintenance, although it's one of those frequently overlooked chores.
Taking care of your dream home is what we do best; we make sure it's not beginning to resemble more of a nightmare! It's important to remember that pressure washing your exterior isn't just about keeping up with your neighbors. While curb appeal is great, the condition of your home is even more critical.
We'll rid the outside of your home of the stuck-on contaminants that tarnish the appearance and compromise its integrity. As a vital part of the maintenance to-do checklist for your Odessa home, make sure you include hiring our crew to restore the sparkle and shine to your siding and more.
The Preferred Odessa Solution For Pressure Washing
When used correctly, pressure washing is the ideal option for cleaning exterior surfaces, but not all surfaces! Although some pressure washing companies in Odessa still believe in using the same harsh cleaning method for all materials, we know that can do a lot of damage.
For most house washing jobs, the better approach is soft washing. This process relies on cleaning solutions to fight against grime instead of high-pressure spray.
We use water for rinsing it all away, but it's similar to the pressure found using your typical garden hose. Our pressure washing service is thorough but kind to delicate materials, plus it's eco-friendly.
Roof Cleaning Professionals Taking Care Of Your Odessa Property
One of the primary responsibilities as an Odessa homeowner is to simply protect your homestead; it's as simple and as complicated as that! While it's not always an easy feat, taking steps like maintaining your roof can help significantly.
Your roof protects the rest of your home, and it has to stay in tip-top shape. Inspections and repairs are vital for keeping your roof functioning properly, but, believe it or, cleaning is just as crucial. Our soft washing for roof cleaning helps eliminate contaminants and threats like:
Mold
Algae
Lichen
Moss
Pest Excrement
Do yourself a favor and call our company now so you can schedule the pressure washing that's required for the upkeep of your Odessa home with a crew that cares.
Reviews & Testimonials on T&T Powerwash in Odessa, DE
There are currently no reviews or testimonials, check back soon!
Articles & Tips
Leave Your Roof Cleaning To The Pros!

Your roof is the first line of defense your home has against the elements, and as such, it requires a bit of care from time to time to ensure it's able to continue doing its job properly. Having your […]

The Benefits Of Softwashing

It's no secret that soft washing is one of the fastest and easiest ways to help your home or business look and function like new again. At T&T Powerwash, we can help your Middletown buildings look ne […]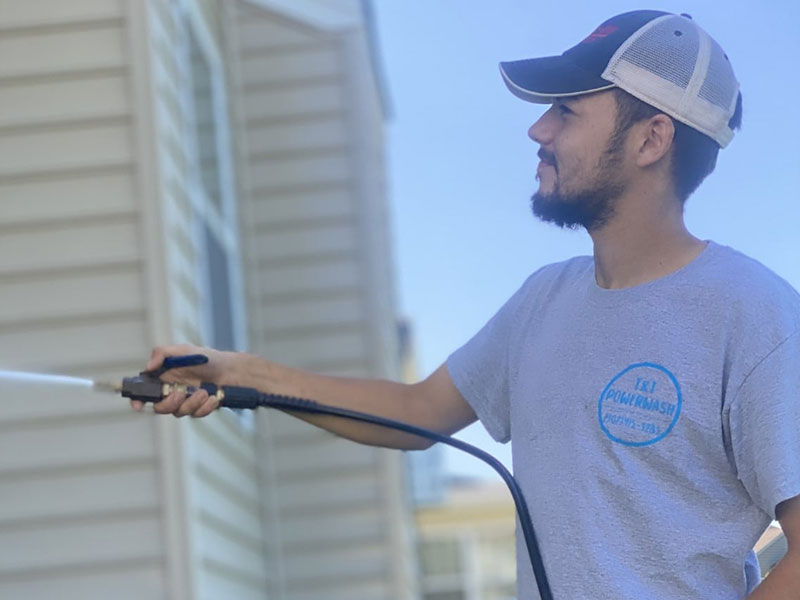 Get A Free Quote Today From A Middletown Pressure Washing Company!