We Pressure Wash Delaware
Pressure washing for the outside of your Middletown home makes a drastic difference, especially when the work is carried out by experts who care. At T&T Powerwash, we're following our dream of beautifying your Middletown home, and we take pride in the pressure washing services we provide.
From traditional pressure washing to more delicate soft washing, our exterior cleaning service is second to none! While the company name may be newer, the experience behind the team isn't. At T&T Powerwash, we believe in caring for your property as if it were our own.
Towns We Service
Below is a list of service areas where we provide pressure washing services. If you don't see your area listed below, please give us a call. Our pressure washing experts are here to provide you with superb service for your Middletown area home.
Our Complete Washing Services
Click On A Box To Learn More
Pressure Washing Vs. Soft Washing
As the customer, it may be confusing when terms get thrown around like pressure washing and soft washing; aren't they all the same? The truth is these are two very different methods of exterior surface cleaning. While pressure washing and power washing may be used for sturdier materials like concrete, your roofing and other delicate surfaces need a gentler approach.
Soft washing is different because it relies on cleaning agents to do the work instead of brute force from a high-pressure spray. This is not only safer for surfaces like asphalt shingles, siding, and glass, it destroys microbes and organisms so they don't immediately return. It's a safe but effective way to rid the surface of contaminants and ensure long-lasting cleaning results.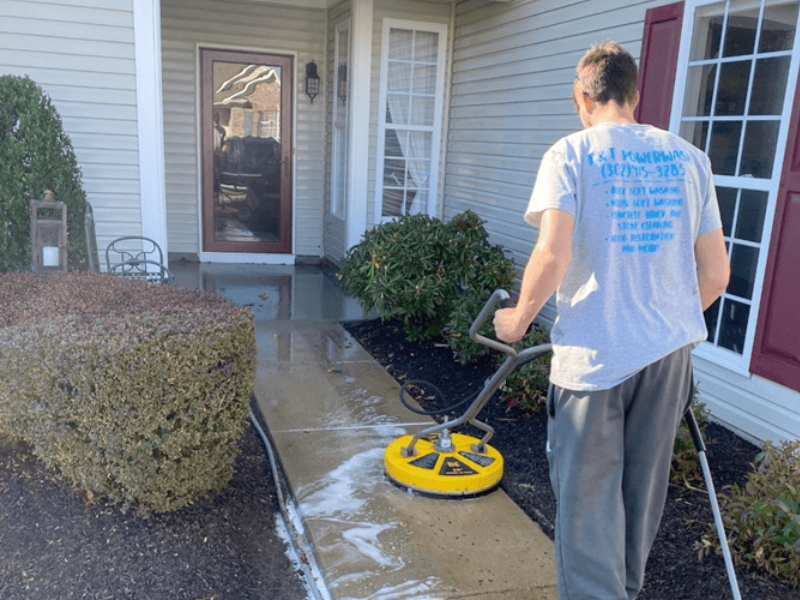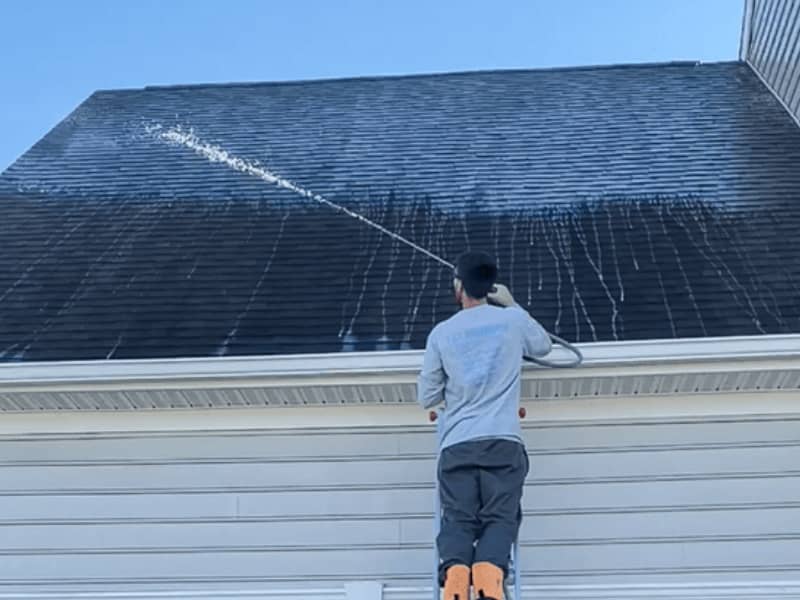 Our Soft Washing Technique
Unlike regular pressure washing, this advanced treatment technique employs eco-friendly detergents and a less invasive approach to pressure washing. Rather than point-and-shoot pressure-washing, soft washing is more gentle, precise, and great for services such as House Washing, fence washing and roof cleaning.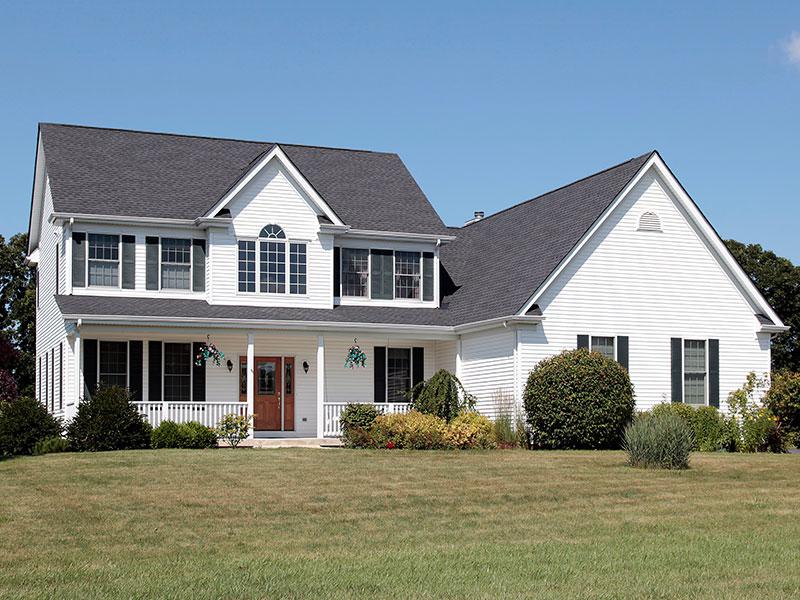 Our Latest Projects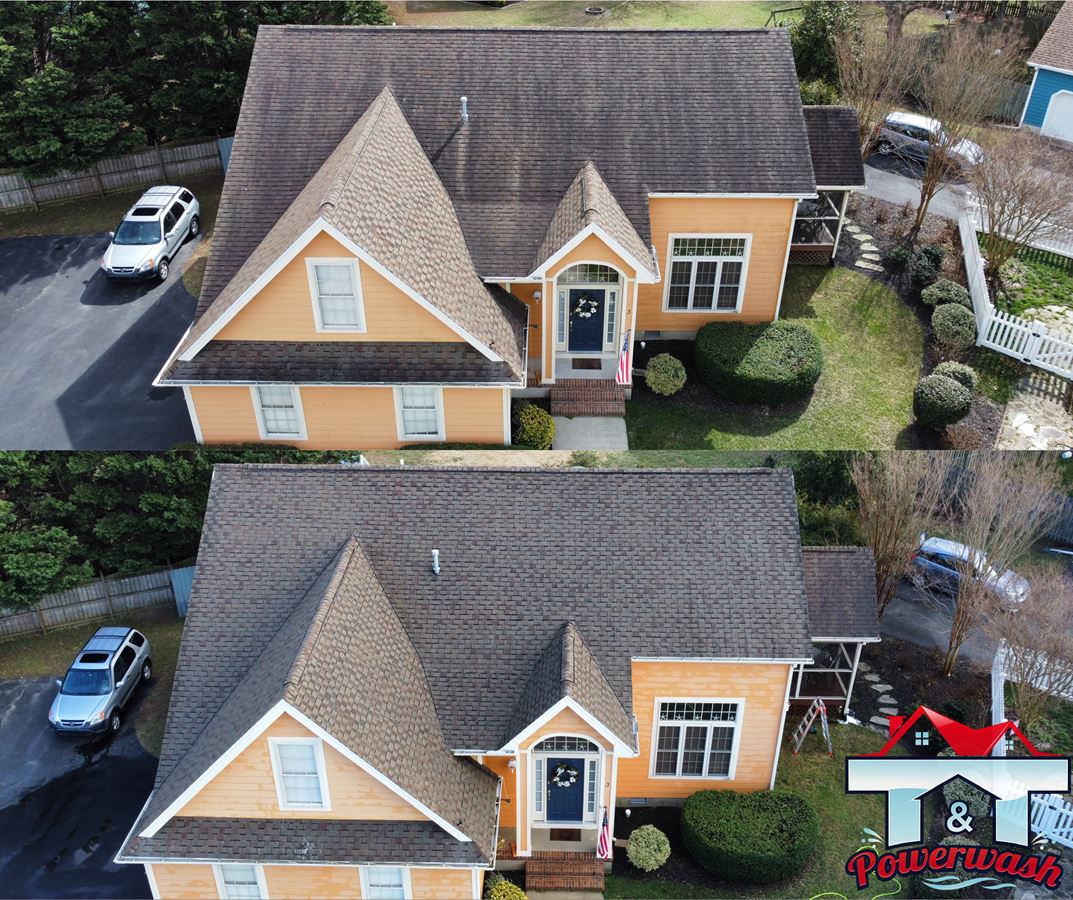 Roof Cleaning in Lewes, DE
This customer found us on Facebook and reached out for a good roof cleaning! We knew the second we arrived he had some experience in this industry in the past, especially after he identified a lot of […]
See Project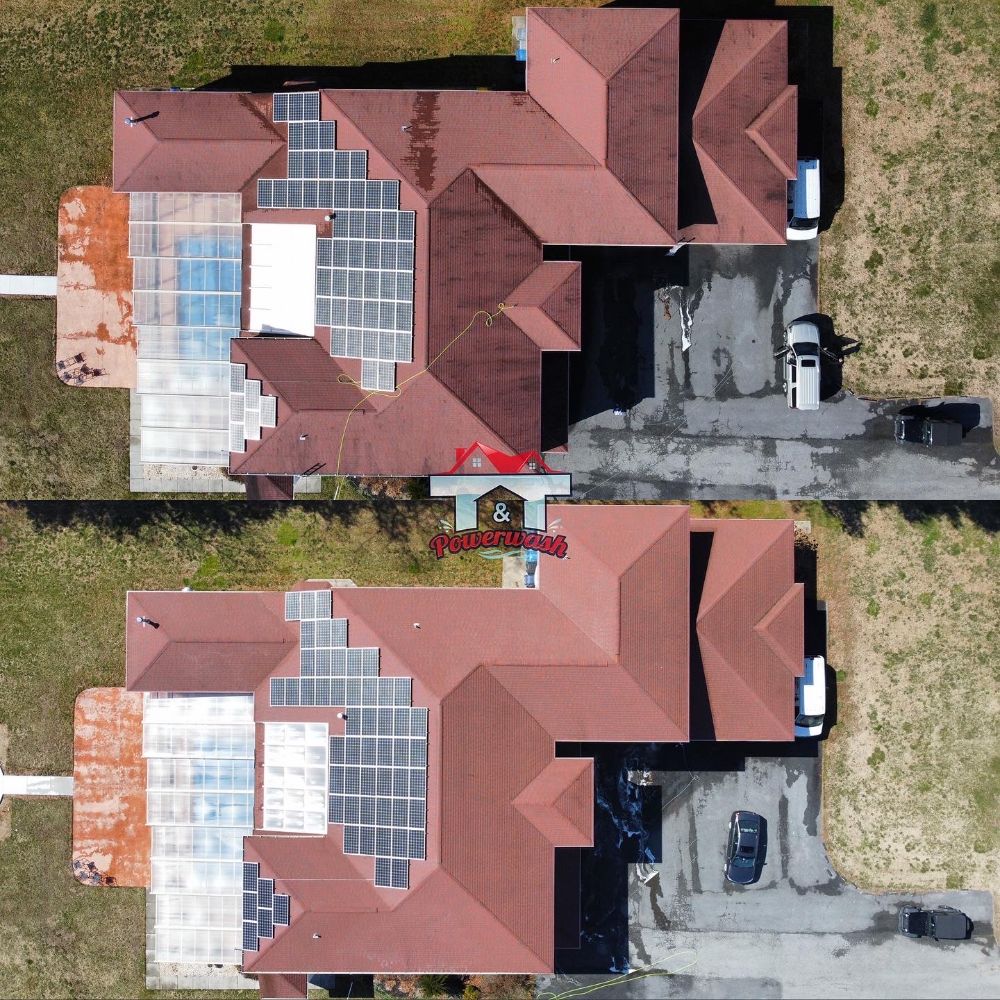 Roof Cleaning in Middletown, DE
The customer gave us a call looking to see what could be done for their roof. We went ahead and took their info, measured it up and send back the estimate quickly! They we're happy with the price dec […]
See Project
Coming Soon!
Articles & Tips
Leave Your Roof Cleaning To The Pros!

Your roof is the first line of defense your home has against the elements, and as such, it requires a bit of care from time to time to ensure it's able to continue doing its job properly. Having your […]

The Benefits Of Softwashing

It's no secret that soft washing is one of the fastest and easiest ways to help your home or business look and function like new again. At T&T Powerwash, we can help your Middletown buildings look ne […]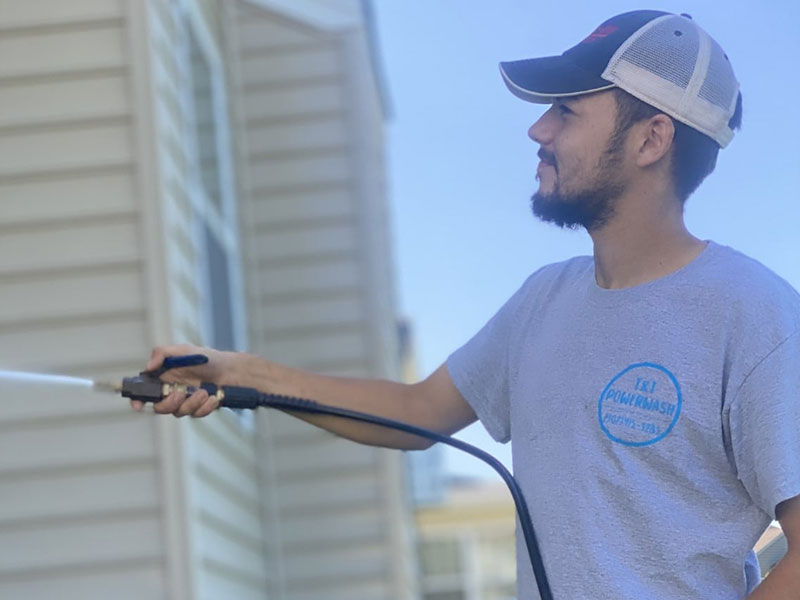 Get A Free Quote Today From A Middletown Pressure Washing Company!