A Driveway Washing Crew You Can Trust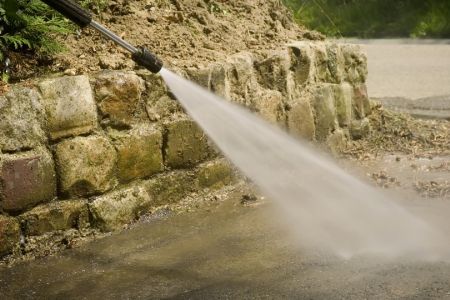 For all of your driveway washing needs in Middletown, T&T Powerwash has got you covered!
For the past several years, we've been assisting people in the greater Middletown region with a wide range of pressure washing needs, ranging from deck cleaning to fence washing to full exterior house washing and much more. Our clients love coming to us for their pressure washing needs because they know we're dedicated to ensuring their satisfaction and we're committed to delivering unbelievable results.
Your driveway can become covered in all kinds of nasty gunk and grime, such as oil stains or tire marks. These nasty substances can seep into the surface of your driveway asphalt and cause it to crack. We all know how difficult and expensive it is to repair or replace a driveway, so we recommend that our clients avoid this hassle by investing in a driveway washing service, such as T&T Powerwash!
With our driveway washing package, we'll scrub your entire driveway, getting deep within the surface and drawing out all traces of grime for good. We also use special non-toxic chemicals to truly eradicate all the nastiness, leaving behind a polished surface that looks as good as new.
After we've finished with our driveway washing session, we invite you to take a look at our results. In the unlikely event that you're not satisfied, we ask that you please let us know as soon as possible. That way, we can get to work on providing a quick and effective solution. We don't consider our work done until we know you're happy and satisfied.
Concrete Cleaning Services For Your Home Or Business
Concrete, like asphalt, requires a combination of pressure and our cleaning solution due to the porous nature of the surface and its exposure to harsh elements. You can try to blast it with your garden hose, but you shouldn't expect amazing results. You need to get deep into the surface to draw out all the impurities, and the only way to do that is with our amazing pressure washing services.
If you'd like to learn more about driveway washing, concrete cleaning, or any of our other Middletown pressure washing services, then please reach out to T&T Powerwash today. When you call our company, you'll get to speak to a live expert who knows the ins and outs of pressure washing for Middletown residential and commercial clients. No matter what questions or concerns you may have about driveway washing in Middletown, we're sure we can help you out.
Articles & Tips
Leave Your Roof Cleaning To The Pros!

Your roof is the first line of defense your home has against the elements, and as such, it requires a bit of care from time to time to ensure it's able to continue doing its job properly. Having your […]

The Benefits Of Softwashing

It's no secret that soft washing is one of the fastest and easiest ways to help your home or business look and function like new again. At T&T Powerwash, we can help your Middletown buildings look ne […]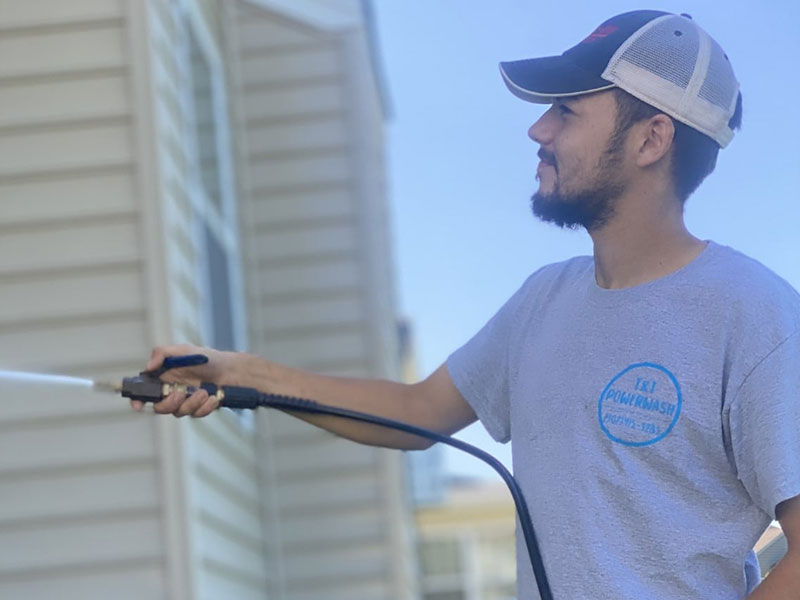 Get A Free Quote Today From A Middletown Pressure Washing Company!