Is It Necessary To Pressure Wash My Driveway?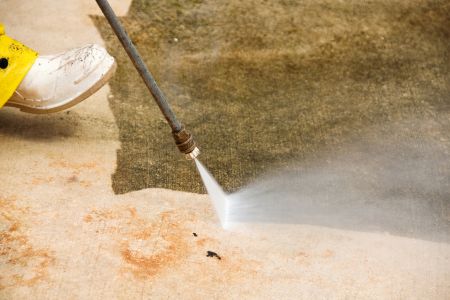 Like concrete cleaning, some people say pressure washing your driveway isn't necessary at all. However, this isn't true! Pressure washing your driveway will keep it clean much longer than simply sweeping it or using a hose and bleach. Pressure washing can help eliminate dirt and grime from your driveway and improve the overall look of your home. So, is it necessary to pressure wash your driveway? While there are no easy answers there are a few things to consider that we'll go over in this article.
Don't Ignore The Obvious Signs
Ask yourself:
Has it been several months or years since the last time you had driveway washing services?
Is your driveway badly showing signs of potholes and cracks in the surface of the pavement?
Is there evidence of water penetration?
Is your driveway riddled with oily stains that won't come off on their own?
If any of the above is true about your driveway it may be time for professional driveway washing!
Have A Maintenance Schedule When It Comes To Pressure Washing Your Business
Many people have the wrong idea about how often to pressure wash their driveways. You don't need to do it every week, or even every month in most climates. The best method is 2-3 times per year, depending on your geographical location and the severity of the weather. Also, the frequency of pressure washing your driveway will depend on many factors: how dirty and dusty it is outside, whether you are using gravel or asphalt as a surface material, whether you have family members who bring dirt into your driveway from various outdoor activities like gardening and biking, or if you walk dogs on your property.
Call Us To Discuss Your Driveway Washing Needs
If you have pets or small children who like to use your driveway as their play area, then pressuring may be necessary. These pets or children could introduce dirt into places where they can't reach on their own. Pressure washing may be able to remove the dirt before it becomes permanently embedded into the concrete.
There are many reasons that people choose to pressure wash their driveways, but before you decide what is best for your home, give T&T Powerwash a call to discuss your options and to schedule a free estimate.
Our Latest Projects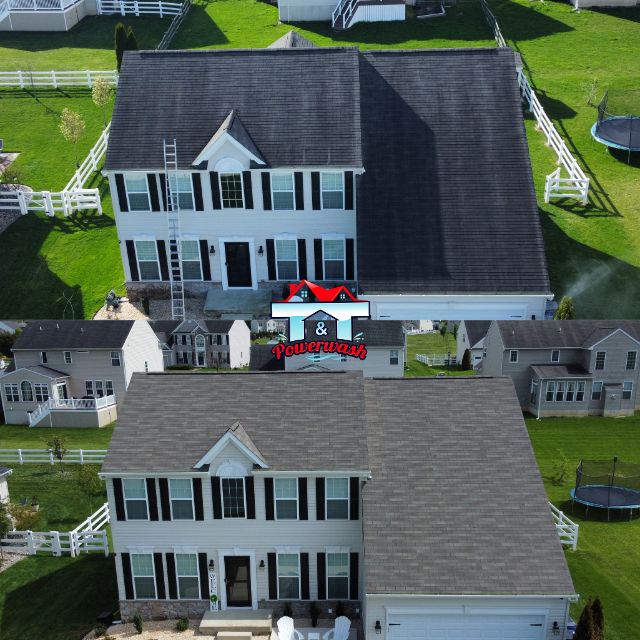 Roof Cleaning in Smyrna, DE
This customer was hoping to have there roof look new, without replacing it. They reached out to find out how our roof cleaning process worked. We gave them a quote within minutes and were out within […]
See Project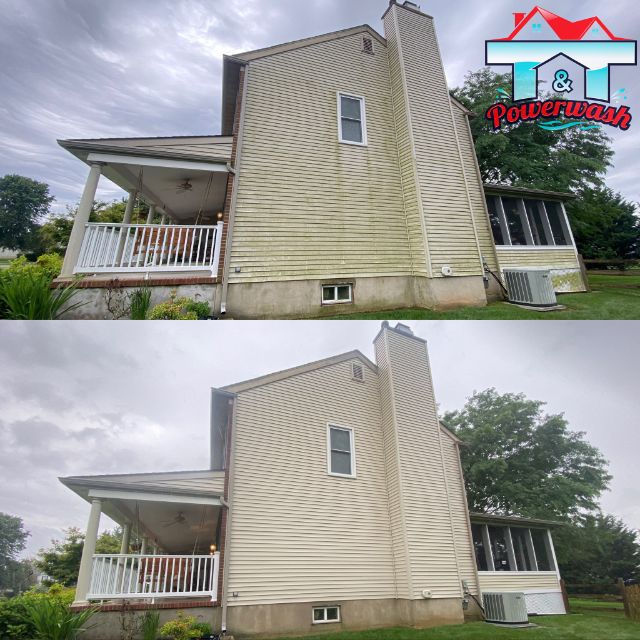 House Washing in Middletown, DE
This customer was is dire need of having their home and screened in porch cleaned. They gave us a call to find out what could be done. After a short phone call, we assured them that we could definite […]
See Project
Coming Soon!
Articles & Tips
Leave Your Roof Cleaning To The Pros!

Your roof is the first line of defense your home has against the elements, and as such, it requires a bit of care from time to time to ensure it's able to continue doing its job properly. Having your […]

The Benefits Of Softwashing

It's no secret that soft washing is one of the fastest and easiest ways to help your home or business look and function like new again. At T&T Powerwash, we can help your Middletown buildings look ne […]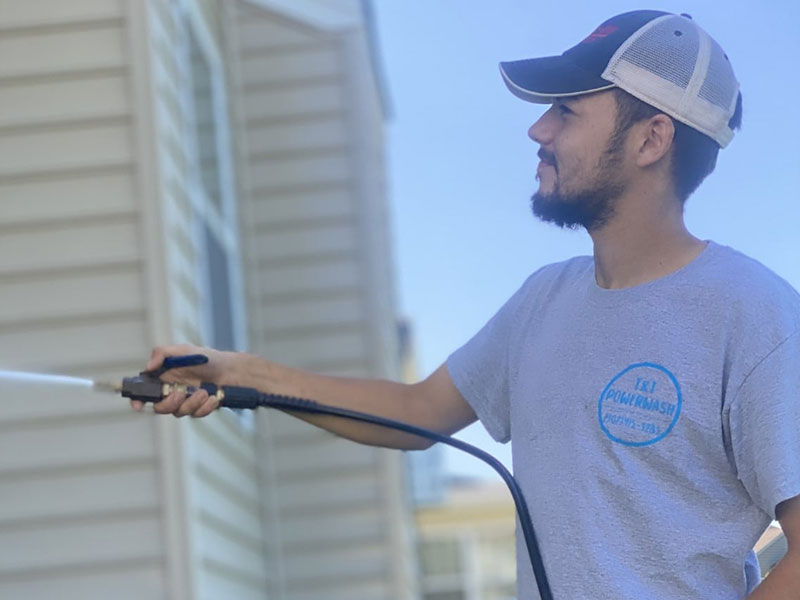 Get A Free Quote Today From A Middletown Pressure Washing Company!